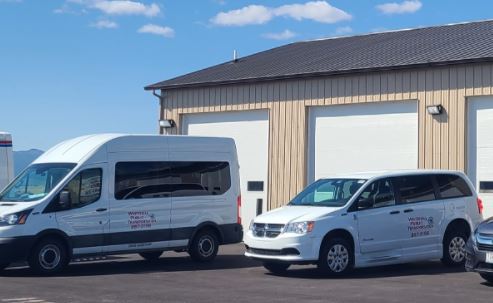 ADDRESS:
1147 MT HWY 55
PO Box 446
Whitehall, MT 59759
PHONE:
877 287-3156 (toll free)
EMAIL:
paula@whitehalltransportation.org
WEBSITE:
http://www.whitehalltransportation.org/
ABOUT:
Demand response. Door to door public transportation serving the communities of Boulder and Whitehall. Rides for medical appointments, shopping etc. In town or out of town. Call for additional information and advance reservations. ADA vehicles. Non-profit program operated under Liberty Place Inc. of Whitehall.